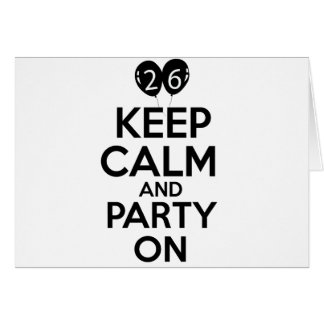 Coming through all 25 years there is nothing..likely change enough..im quite having fun with myself among families and friends..and him also. So there is someone told me..u are 25 getting to be 26 soon ..can you be a matured woman..as u are now in 25 years old.
What is matured means to you and me anyway> For me..as long as you can keep your brain well function..is still okay..I think matured is very stress processed..for me..is not how u says..is when u think n act..logicly..is depend anyway...although...awak tgk kite..mcm gile2 tapi..kite still leh beza n terima baik buruk..kdg2 org y pikir dia matured is sick anyway..sorry to say that..in what way u can prove it..okay2..maybe ur act..so sopan..n dr segi percakapan...sopan gtew..oh please..bila act dpn org shy shy..cant confidently speak..
matured ke tu..bg i ler kan matured nie banyak aspect perbuatan percakapan pemikiran cara u nilai org , cr u talk backed to the others, cara kerja u emosi u..come on laa.kalu u rase ur matured enough i think u have 100% great personality.
Hehe, this is just my opinions..laa..mgkin out there uols..tak..setuju ngan ktews ..sokays..no hurt feelings..to haters im just myself, i tak suka jge tepi kain org..i tak sombg..but please..mind ur own business lantk la..if im so happy go luck bcoz who i am..
BUT is not when u always..act childish everyday to make people around u happy, doesnt mean u can at matured sometimes, i do, in what way, its come when i help people suggestion idea, helping people, solving problem, have a emotional prob, move on in new life, face challenging situation and others..
So i found it in google, how can u handle ur maturity level.It happens when:
Learn more about a hobby you like. Do your research about it and don't be afraid to tell people you like it. Part of being mature is understanding that you are unique!
Know that bullying is wrong, cruel, and is absolutely never okay.
Being a bully only makes you a loser, and when you are a loser, nobody would like you and not one person would befriend you. Acknowledge the fact that you must be friendly and non-hostile, because more people would see you as a likable individual, and they would definitely like you.
Most mature people have good grades
.
Study hard
, and take your schoolwork seriously. In order to reach success, you must be committed to your principles and responsibilities, so make the best effort you can in school to achieve high grades, which shows genuine maturity.
(not agree dis statement, depends anyway)
Do not make silly noises or have a fake accent. If you do so, people will think you are fake, and being fake is definitely not good at all. Most people won't like you, and some people might think you are strange.
Don't be annoying
. People see annoying behavior as immature. There are several consequences for being obnoxious, including getting in trouble, and getting kicked out of a certain place, and other people might not want to be around you.
Don't be arrogant
. Being pompous is immature, and people can get tired of hearing someone boast on and on about what they have done. You can still brag, though, just don't show presumption in your bragging. This includes saying "we" instead of I, admitting your insecurities and building your self-confidence, like a true mature person should. Let humility overcome arrogance.
So, this one of steps laa..if u want more...can google it by urself there is many tips..to prove u are in mature way..but sometimes if u wanna have fun..i think is okay.. be a immature sometimes doesnt make u look idiot for whole tyme..creativity..create u.no hurt feeling..me too okay! done. So happy 26 years coming soon.
Me.Myself n I.
#offtolunch